What Is A Jail Bond In Carrollwood, Riverview, St. Petersburg, Clearwater & Surrounding Cities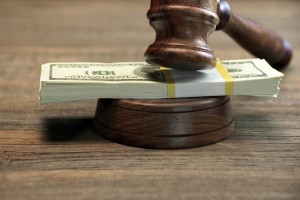 What is a jail bond? When you or someone you know is arrested and booked into a holding facility, the court will sometimes provide a bail amount for the defendant. Bail serves as financial security that you will be present for any upcoming court appearances. If you don't appear, your posted bail is forfeited, and it is likely that an arrest warrant will be issued. If you are placed under arrest and issued a bail amount, call Frank Cueto Bonds immediately. For over 40 years, Frank and his experienced team have provided bail and bond.
We will handle the complicated paperwork that is required to post a bail bond through a third-party agent. We'll make sure you have all necessary information, contact authorities on your behalf, if necessary, explain what is a jail bond completely and walk you through the process of regaining your freedom.
Frank Cueto Bonds offers the following:
Support for cash bail bonds
Bail requests for DUI and other substance-related charges
Self arrests
Property bonds and other collateral payment options
Surety bonds
Bail and bond
Bail bonds allow you to secure your freedom while continuing to work and plan your defense. We take our role in helping you get out of jail very seriously and pride ourselves in helping to take the pressure off of your family. Just one call to 221-BAIL starts the process.
We have a proven track record of getting many of our clients out of jail as quickly as possible. Every second wasted is another second spent in jail, and that time can add up quickly. That's why you must act with urgency to settle your debt with the court system. We want to make you forget that you ever asked "What is a jail bond?" Contact us today to learn more about all of our bail bond services.