What is a Jail Bond for Those in Carrollwood, Riverview, St. Petersburg, Clearwater & Surrounding Areas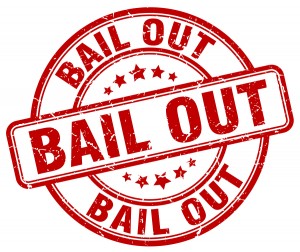 What is a jail bond? Jail bonds may be a surety bond, cash bond or property bond which is set when a defendant is arrested and booked into a holding facility. A defendant is able to be released prior to trial, if a cash bail is set. A contract is signed by the friend or family member guaranteeing that the defendant will appear at all scheduled court hearings. A signer is now responsible for the entire bond, if the prisoner skips bail. By working with Frank Cueto Bonds, a signer will only pay 10% of the entire amount of bail.
Our experienced team will explain every step in the process completely to you. We will:
Explain cash bail, bail by checks, American Express, MasterCard and Visa, or payment plan options, in certain circumstances.
Be available 24/7, 365 days a year, to answer any and all questions.
Help you navigate through unfamiliar territory. Anyone can be arrested at any time for a drug, DUI, theft, assault or battery charge. Being arrested does NOT mean you are guilty.
Get you released, when possible, for an amount that is usually about 10% of the full amount of bail. For example, if your bail is $25,000, bail can be secured through a bondsman at Frank Cueto Bonds for approximately $2,500.
Frank Cueto and his team of professionals will make certain that you know what is a jail bond and how to secure the appropriate funds.  We've been arranging bail for area residents living in Carrollwood, Riverview, St. Petersburg, Clearwater and surrounding areas for over 40 years. We have thorough and extensive experience and will help you with a cash bail or one of our many other options. Although we can't give you a 100% guarantee when a court will release someone, many of our clients are released within a few hours. If you need to know what is a jail bond, contact Frank Cueto Bonds. Remember, when in jail, call 221-BAIL!