Top Bail Bondsman In Tampa, Brandon, Carrollwood, Riverview & Nearby Cities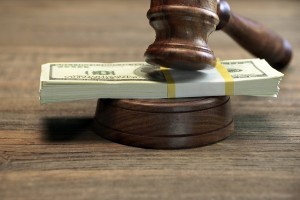 Have you ever heard the expression "When in jail, call 221-BAIL?" If you have, you have likely heard or seen an advertisement of Frank Cueto Bonds. Frank and his team of professionals have been serving the Tampa, Brandon, Carrollwood and St. Petersburg areas of Florida for over 40 years. He is the top bail bondsman in the Tampa Bay region.
Whether you are seeking self arrest bonds or bonds for a DUI or drug arrest, 221-BAIL is the number to remember. This is the number that will put you in contact with the top bail bondsman in the region 24 hours a day, 7 days a week. Why should you choose Frank Cueto Bonds? The reasons are clear:
Decades of experience working with local, state and federal courts
A variety of payment options and plans
24 hour access when you need us
Free consultations
When you need bail bonds or self arrest bonds, you want to make sure all details are handled properly. Mistakes can be costly both financially and to the speed of the bond process. Our experience as a top bail bondsman can help expedite the release of someone charged with a variety of crimes including domestic violence, theft, disorderly conduct and more.
Frank Cueto Bonds is a well-respected member of the Tampa Bay business community. He is a member of the Chamber of Commerce and takes pride in helping people who are in trouble get their day in court. He helps them get out of custody to be with family and friends and offers the professional assistance you need to resolve any situation. Anyone can get caught up in the justice system. Frank Cueto Bonds helps make the process easier.
If you are in search of the best bail bondsman in Tampa, Brandon, Carrollwood, Riverview and nearby cities, remember the phrase "When in jail, call 221-BAIL". We accept MasterCard, Visa, American Express, checks and cash. In some circumstances we will work out payment plans. Contact the top bail bondsman, Frank Cueto Bonds, to get the help you need when you need it.