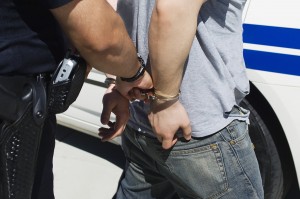 There are only a few things in life that are as painful and stressful as going to jail. Frank Cueto is the Tampa Bail Bondsman to relieve the stress of being in jail. Since 1970, Frank has been Tampa's top choice for bail bonds as the experienced, honest, hard working and sincere bondsman. Frank will do whatever he can to help you or your loved one get out of jail. Frank understands just how ugly jail is and how painful it can be for a family.
Many common arrest charges include:
aiding and abetting
assault
battery
disorderly conduct
driving under the influence (DUI)
drug possession
theft
Frank makes every effort to make the finances of a bail bond work. He accepts cash and many major credit cards — including American Express, Visa and MasterCard to work with you to do everything possible to get you or your loved one out of jail and back on track.
Regardless of the situation, whether it is a DUI bail bond, a self arrest, or a different matter all together, Frank Cueto is the Tampa bail bondsman that you want taking care of you and yours. Do not hesitate, call or contact today in order to get your life or the life of your loved one on the right track.