Trusted Tampa Bail Bonds of Frank Cueto Bonds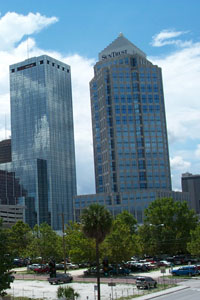 When in jail, finding a trusted Tampa bail bonds to make bail and getting out of jail is the highest priority of both the person in jail and the love ones that are involved. We at Frank Cueto Bail Bonds in Tampa understand the anxiety and know how to get you or the person you are concerned about out of jail. More than providing bail, we know how to most quickly expedite bail bonds and get things moving in the right direction, which begins with getting out of jail.
Frank Cueto is one of Tampa's most trusted bail bondsman. Regardless of your situation, if it requires a bail bond, Frank is the bondsman that can help. When someone is in trouble, Frank is not slow. It is hip, hip, hip and away he goes.
Trusted Tampa Bail Bonds For Many Criminal Charges Including:
DUI
Theft
Assault
Battery
Drug Possession
Burglary
Frank Cueto, trusted Tampa bail bonds, accepts cash or major credit cards including American Express, Visa, and MasterCard. A member of the West Tampa Chamber, Frank is reliable, honest and hard working bondsman. If you need help — whether it is to help yourself of a loved one in the Tampa area — Frank is the man you want on the job. When in Jail, Call 221-BAIL (813-221-2245) or contact us today for more information!