Tampa Bail Bond Company Serving St Petersburg, Clearwater, Brandon & Surrounding Tampa Areas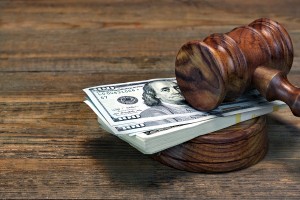 If you are not familiar with the term "bail money", "bail bonds" or "bond money", odds are you may not have had any brush-ins with the law. That does not mean, of course, that you are immune. Every day, average people find themselves having to learn the intricacies of bonds and the bail bond process. They may be caught up in alcohol or drug related issues. They may get involved in an assault or a resisting arrest charge. To avoid mistakes in acquiring bail money for you or a loved one, consider the Tampa bail bond company people trust, Frank Cueto Bonds.
First, you want to have a bail bond service that is available 24 hours a day every day and a Tampa bail bond company that takes the time to explain the process. You should hire a bail bond company that offers convenient payment options like MasterCard, Visa, American Express and checks. All of these describe the services of Frank Cueto Bonds.
Frank Cueto Bonds is a Tampa bail company that has served thousands of Hillsborough County area residents over their 40 year history. We serve Tampa Communities including:
St. Petersburg
Clearwater
Plant City
Brandon
We are a member of the West Tampa Chamber of Commerce, offer free consultations and walk you through every step of the bail bond process. There is enough stress in a time when you need bail money.
Do not add to it by working with a bond company without the experience or understanding customer service of Frank Cueto Bonds.
Yes, it can happen to you. When you find yourself in a situation where a bail bond becomes necessary, remember "when in jail, call 221-BAIL". That's the number of Frank Cueto Bonds. If you are in need of a Tampa Bail Bond Company in Tampa, St. Petersburg, Clearwater, Brandon or nearby communities,  Contact us. We look forward to helping make your bail bond experience less stressful.