Tampa Bail Agent Serving Brandon, St Petersburg, Clearwater & Nearby Tampa Areas
If you live in the Hillsborough County area, there can come a time when you need the services of a Tampa bail agent. It doesn't matter who you are or what you do for a living. It may be for a DUI, getting involved in a disorderly conduct issue or somehow being connected with drugs. When you need to post bail or post bail for someone you care about, remember "when in jail, call 221-BAIL". That is the number of Frank Cueto Bonds, serving St. Petersburg, Brandon, Clearwater, Plant City and more.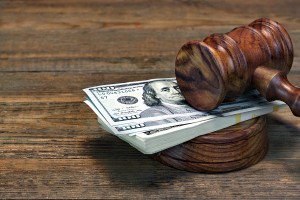 For over 40 years, Frank and his team have been serving the bail bond needs of families throughout the region. For many of these families, this is the first time they may have to deal with such a situation. We are a Tampa bondsman who will take the time to explain the process and answer your questions. There is never a charge for consultations.
In Tampa, bail bonds are issued by a Tampa bail agent for those arrested to guarantee their court ordered appearances. Bail bonds usually start at 10% of the full bail amount that is set by the courts. Let's look at an example. If your bail is set at $250,000, you would need $25,000 to secure your bond.
We offer a variety of payment options to secure your bail:
Visa, MasterCard and American Express
Checks
Collateral and payment options on a case by case situation
Cash
Frank Cueto Bonds has been a long time member of the Tampa business community and is a Tampa native.  Through the years, he and his team have become the region's trusted source in Tampa,
St. Petersburg and Clearwater for bail bonds. When you need a bail bond, you need to ensure it will be handled properly. While Cueto Bail Bonds can't guarantee a quick release, you know that they have the experience to facilitate it as quickly as the courts will allow.
When you need a Tampa bail agent, contact Frank Cueto Bonds. We are proud to serve Brandon, St. Petersburg, Clearwater and nearby Tampa areas. Se Habla Espanol.