St Petersburg Bondsman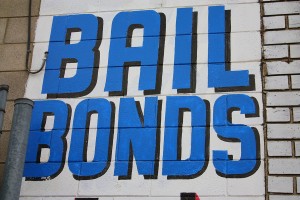 If you find yourself in a situation that results in an arrest, you will want to contact a responsive and experienced
St Petersburg bondsman to help you post bail bonds as fast as possible. Whether you live in the Tampa, Brandon, Carrollwood, St Petersburg, Clearwater or any of the surrounding communities, when in jail, call 221 bail.
Since 1970 we've been the St. Petersburg bondsman that people call when they need
bail bonds posted fast and with no hassle. We have extensive experience with all the local law enforcement sources and officials, and we know what is needed to help you get out of jail as quickly as possible.
We're members of the West Tampa Chamber of commerce and are known as the reliable St. Petersburg bondsman that long-term residents call for quick results to post a bail bond. In fact, everyone knows that "When someone is in trouble, I am not slow, Its hip hip hip and away I go."
We handle every type of bail bond need, from child support to DUI to drug arrests. We make it easy for you to use us as the St. Petersburg bondsman by:
Responding promptly to your call
Using our experience to get the right answers quickly
Offering cash or credit payment options
Don't delay when you find yourself in jail, we can move fast to get you out and back to your family and job. Wherever you are in St Petersburg, Clearwater, Tampa, Brandon or the surrounding area, contact us today and we'll jump into action to post your bail bond as quick as a wink.