St Petersburg Bail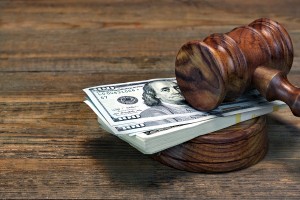 Have you or someone you know been arrested for a DUI in Pinellas or Hillsborough County? Have you been involved in disorderly conduct or a drug related arrest? Whatever your situation, when you need a St Petersburg bail bond remember the slogan "When in jail call 221-BAIL."
That is the long-standing slogan of Frank Cueto Bonds, Tampa-St. Pete's experienced and trusted bail bond provider. Frank and his team are qualified to issue bail bonds from a range of common arrest issues. These include:
Alcohol and DUI related charges
Drug related arrests
Assault charges
Theft and property related arrests
When you contact the professionals at 221-BAIL, we immediately go to work in arranging your St Petersburg bail. We accept a variety of payment options to make the process more convenient. We take major credit cards, cash, checks, and in some cases, will arrange payments and collateral. We will need proper identification of the accused including driver's license, social security number, and employer contact information. You will find our team co-operative and professional.
Frank is not your everyday St Petersburg bail bondsman. He has served the bail bond needs of the Tampa Bay area since 1970. His company is a member of the West Tampa Chamber of Commerce and he is a respected member of the community. Frank Cueto Bonds has built their reputation by being reliable, trusted and professional. His team will help you through the process, reducing stress and assisting you in knowing what to expect along the way. While some St Petersburg bail bond companies come and go, 221-BAIL has been the phone number to count on for decades.
If you need a St Petersburg bail bond, or if you are in the surrounding areas of Tampa, Brandon, or Clearwater get the problem resolved effectively and efficiently. Contact us today and get ready to move on with life.