St Petersburg Bail Bondsman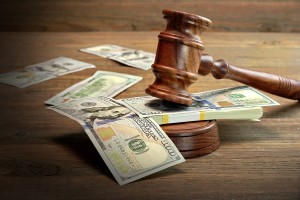 How do you find a
St Petersburg bail bondsman you can trust? How do you know your bail bonds will be handled properly and efficiently? A good indication of a trusted bail bondsman would be longevity. Another would be the number of satisfied clients.
Yet another would be if the bail bondsman is involved in his community.
That bail bondsman is Frank Cueto.
Consider:
Frank has been in the bail bond business since 1970.
He has a team of professionals on-call to serve you anytime.
He has served thousands of clients through the years.
Frank Cueto Bonds is a Member of the West Tampa Chamber of Commerce.
When you or a loved one finds themselves in jail, for whatever reason, it is critical you can rely on a bail bondsman who knows the system and can work to resolve your issue quickly. Frank Cueto Bonds is that St Petersburg bail bondsman.
We accept cash and credit cards and in some cases may be able to assist you when you have equity. The most important issue is resolving your issue promptly with as little as hassles as possible. Keep in mind, anyone can need the assistance of a bails bondsman whether they are guilty or not. They may just have gotten caught up in the wrong circumstance. We are not here to judge. We are simply here to help you resolve your issue and move on with life.
Frank Cueto Bonds serves Tampa, Brandon, Carrollwood, St. Petersburg, and Clearwater. We serve all of Hillsborough County and the surrounding area. We assist those involved with any DUIs, drug arrests, thefts, disorderly conducts and more.
Contact Frank Cueto Bonds when you need assistance. We are the bail bond experts you can rely on. Remember, 24 hours a day, 7 days a week, we are here to assist you.