St Petersburg Bail Bonds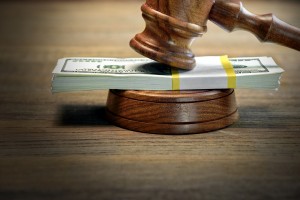 The need for St Petersburg bail bonds can come at any time. It can come during the middle of the day, middle of the night or during a holiday weekend. It can be the result of a DUI, disorderly conduct, or a drug related charge. When it does happen, it is good to know there is help. There is the experienced bail bonds team of Frank Cueto Bonds. Our team is already to serve you or a family member when the need for bail bonds arises.
We use the easy to remember phrase "When in jail, call 221-bail". That is our phone number for St Petersburg bail bonds but we also serve Tampa, Brandon, Clearwater and Carrollwood. If you live in the Hillsborough County area, we are here to assist you.
Why should you choose us when you need bail bonds?
Our team has over 50 years of bail bonds experience
Free consultations
We accept MasterCard, Visa and American Express
We are a member of the West Tampa Chamber of Commerce
When you need St Petersburg bail bonds, you want responsive service that is available in a timely manner. That is why our availability is so critical. Having access to experienced bail bonds with a quick phone can bring peace of mind and immediately reduce stress. When you call Frank Cueto Bonds you are working with a team experienced in arranging a variety of bail bonds and understanding the system.
Keep in mind that while our bail bonds company can do everything in our power to move the process along and keep you informed, it is ultimately up to the courts. This is why it is impossible to predict how long the release of a defendant may take. Be assured, however, that we are taking all the appropriate steps to facilitate a quick release.
Frank has been helping people in Tampa, Brandon, Clearwater and the surrounding area for over 40 years.  When you or a loved one is in a situation where St Petersburg bail bonds are necessary, contact Frank today. Se Habla Espanol.