Self Arrest Bonds In Tampa, Brandon, Carrollwood, Riverview & Nearby Cities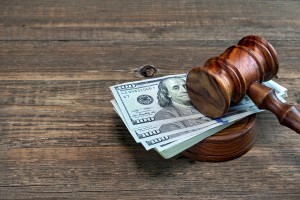 Self arrest bonds, also called walk-throughs, are a simpler way to handle an arrest warrant that you are aware has been issued. Self arrest bonds help you avoid the inconvenience and embarrassment of being apprehended at home, work or even at a family gathering. It is important to understand the difference between a warrant and a self arrest bond. A warrant out for your arrest means that if you have any contact with a law enforcement officer, you could be taken into custody immediately. A self arrest bond can help you take control of the situation. It gets the warrant lifted when you set up a meeting with a certified bail bondsman and, subsequently, turn yourself into to the authorities.
If you would like to explore the possibilities of self arrest bonds contact us at Frank Cueto Bonds. We are experienced in local, state and federal bail bonds and can assist you in determining whether there is a warrant out for your arrest. If there is, we can guide you through the process to give you peace of mind.
Why should you choose Frank Cueto Bonds?
Over 40 years of bail bonds experience
Longstanding member of the Tampa business community
We accept a variety payment options
We offer free consultations
If you would like to explore the benefits of self arrest bonds or even just want to know how does bail work, we are here to answer your questions. Our experienced team is available 24/7 to help ensure your quick release in the vent of DUI, drug, domestic violence or other charges.
Contact the experts in bail bonds in Tampa, Brandon, Carrollwood, Riverview and nearby cities with a call to Frank Cueto Bonds. Remember the phrase, "When in jail, call 221-BAIL". Take the pressure off when you contact Frank Cueto Bonds. We look forward to helping you understand the answer to the question "How does bail work?"