Pay Bail Now In Tampa, Brandon, Carrollwood, Riverview & Neighboring Cities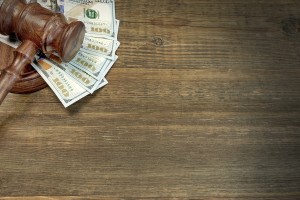 When you or someone you care about gets into trouble with the law, they may be placed in custody. Usually a bail amount will be set to secure that person's release. That bail financially ensures the person being released will return for court ordered appearances relating to the case. In most cases, people want to pay bail now to get out of jail as soon as possible. The challenge is, bail can be set in the tens of thousands of dollars.
This is why you need to remember "When in jail, call 221-BAIL". That is the Tampa area phone number for Frank Cueto Bonds. Frank is a 24/7 bail bondsman that has been serving the Tampa Bay area for over four decades. He arranges bail bonds related to a variety of charges, such as:
DUIs
Drugs
Theft
Domestic violence…and more.
Frank and his professional team will patiently answer your questions and assist you through the process. We will help you pay bail now for a quicker release. Rather than having to raise tens of thousands of dollars, Frank can get your bail taken care of for a 10% fee. We accept a variety of payment options including MasterCard, Visa, American Express, Checks and Cash. Depending on your circumstances, we may be able to arrange payments.
Frank Cueto is a trusted businessman in Tampa and a member of the area Chamber of Commerce. He assists area residents and their families through challenging times. He and his team knows the system, and they will put their experience to work for you.
Get the help you need when you need it most with Frank Cueto Bonds, a 24/7 bail bondsman you can trust. When you need to pay bail now in Tampa, Brandon, Carrollwood, Riverview and neighboring cities, contact Frank Cueto Bonds. Se Habla Espanol.