Jail Bail for Those in Tampa, St. Petersburg, Clearwater, Palm Harbor & Beyond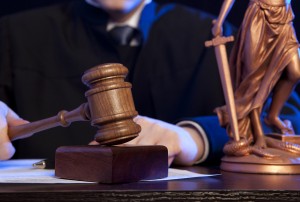 If your loved one's found themselves in jail, bail could be a top priority for both you and your family member or friend. Going with a bails bond agency that you feel comfortable with and has a long-standing relationship with the community is critical. At 221 Bail, we fully understand the importance of a quick jail release for both you and your family member or friend and strive to make the intimidating process as pleasant as possible.
You may feel overwhelmed or powerless in the face of such a large responsibility. Having someone trust you with their jail bail or bail bond resolution is a huge undertaking that we can walk you through. With Frank Cueto and 221 Bail, you'll always have a partner in the process to ensure that everything is running smoothly.
We've handled all types of arrest charges which include, but are not limited to, the following:
Alcohol and drug charges
Fraud and financial charges
Property charges
Assault charges
As you can see, there's nothing we haven't already seen before in terms of jail bail needs. No matter how frightening a charge may seem, it's important to stay calm and assess the situation in a rational manner. Unlike most bails bond companies, we work hand in hand with those we serve to ensure that our clients have a sound understanding of the charge, bail process and next steps needed for any necessary legal action.
Regardless of where you consider your financial standing to be or how much the jail bail bond has been set at, you can count on Frank Cueto and 221 Bail to get you out of a tricky spot and put your bails bond issue to rest. We've helped those in Tampa, St. Petersburg, Clearwater, Palm Harbor and beyond get their friends and family out of jail in a snap. Let us help you do the same. Contact us today to schedule your consultation with Frank Cueto and his team of professionals.