How Much Does Bail Bond Cost In Tampa, Brandon, Carrollwood, Riverview & Surrounding Cities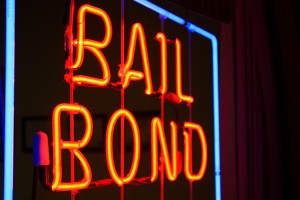 One of the most frequent questions we get at Frank Cueto Bonds is "How much does bail bond cost?" The answer is pretty straight forward. How much does bail bond cost depends on the required percentage of the full bail set, usually that amount starts at 10%. Federal bonds could be higher and fees do not include any court, sheriff or other fees. If the total bail set is $10,000, the bail bond cost would be $1,000. These fees are regulated by the Department of Insurance.
For someone who is in jail after an evening of partying, coming up with the $10,000 could be problematic. That's where the help of a DUI bail bondsman can be extremely helpful. At Frank Cueto Bonds, we make reaching that bail more affordable. We even offer a variety of payment options:
Major credit cards
Cash
Checks
In some circumstances, payment plans may be accepted
Frank Cueto Bonds is a well-established member of the Tampa area business community. He and his staff are members of the Tampa Chamber of Commerce and have been conducting business with honesty and integrity in the Tampa Bay region for over 40 years. You can put this experience to work for you when needing a bail for DUI or drug charges, domestic violence charges, theft or other criminal charges. We help you get out of jail while you await your day in court.
The Frank Cueto Bonds team is a DUI bail bondsman that is available 24 hours a day, 7 days a week. We are here when you need us and offer free consultations. If you've had to ask "How much a does bail bond cost" lately and live in Tampa, Brandon, Carrollwood, Riverview and surrounding cities, we will help explain the process. Remember, "when in jail, call 221-BAIL" and contact Frank Cueto Bonds today.