How Does Bail Work In Tampa, Brandon, Carrollwood, Riverview & Surrounding Areas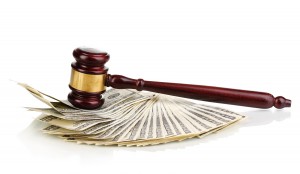 Unless you've had personal experience with the court system, you may not know much about bail bonds. How does bail work? How much does bail bond cost? Where is the best place to get a bail bond in the Tampa area? Are bail bonds available 24/7?
Bail bonds serve as financial insurance to the courts that if you are released from custody, you will show up for court ordered appearances. If you do not, you forfeit your bail payment which can be significant. Depended on the charges and if you are a repeat offender, bails can reach into the tens, and even hundreds, of thousands of dollars. Bail bonds serve as a way to secure release from custody at a percentage of the cost of the full bail. How much does bail bond cost? It is generally about 10% of the full bail amount. A $25,000 bail could be secured for a fee of about $2,500.
For those who live and work in the Tampa area, Frank Cueto Bonds has been serving the community for over 40 years. Frank has arranged bail for a variety of charges. He can help with bail for drug charges, DUIs, domestic violence, theft, disorderly conduct and more. Since he and his team are 24/7 bondsman, they are available when needed.
But how does bail work? How do you pay for a bail bond? Well, Frank Cueto Bonds accepts a variety of payment options:
MasterCard, Visa and AMEX
Checks
Cash
Payments can be arranged in certain cases
Bail bonds make it much easier for those facing charges to secure a quicker release from custody. For years Frank Cueto has built his business by promoting the phrase, "When in jail, call 221-BAIL". That's the number to remember when you or a family member gets caught up in Florida's legal system.
How does bail work in Tampa, Brandon, Carrollwood, Riverview and surrounding communities? Contact the bondsman the region has trusted for over 40 years to find out more!