How Bail Bonds Work In Tampa, Brandon, Carrollwood, Riverview & Nearby Cities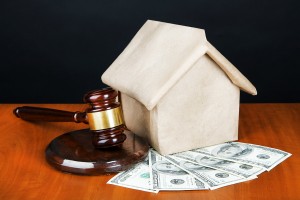 There are a lot of misperceptions about how bail bonds work and what services a bail bondsman provides. Some perceive a late night bail bondsman as some person in a visor in a dimly lit office. The reality is far different. Here is how bail bonds work to help you when you get caught up in the justice system.
You can be quickly incarcerated for anything from drug charges to a DUI. A road rage incident can lead to an assault and battery charge or even a resisting arrest charge. Perhaps you are involved in a domestic violence incident. Your incarceration doesn't mean you are guilty, it just assures the court you will be available for your next court appearance. Because this can take time, the court will most often provide a bail amount for defendants. This bail serves as financial security that you will show up for upcoming court appearances. If you don't, you forfeit your posted bail and an arrest warrant will likely be issued. The problem is this bail amount can be in the tens of thousands of dollars. In really serious cases, in can be in the hundreds of thousands of dollars. This is difficult to raise for most people.
When you recognize how bail bonds work, you realize their value. A bondsman secures your release from jail for an amount that is usually just about 10% of the full bail amount. That means a $25,000 bail can be secured through a bondsman for as little as $2,500. That amount is usually much more manageable for the average person. At Frank Cueto Bonds in Tampa, we offer payment options that include:
MasterCard, Visa and AMEX
Check
Cash
Payments in certain cases
Frank Cueto and his professional team has been arranging bail for Tampa area residents for over 40 years. They understand the system and the process and will walk you through it and keep you connected to what happens next.
If you want to know how bail bonds work in Tampa, Brandon, Carrollwood, Riverview and surrounding areas, contact the experts at Frank Cueto Bonds. When in jail, call 221-BAIL. Contact us today!