Easy Bail Bonds In Riverview, Clearwater & Surrounding Cities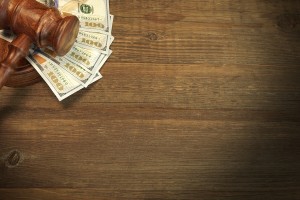 If you're not familiar with the term "bail bonds", "bail money" or "bond money", you probably haven't had any brush-ins with the law. You are fortunate. Every single day, average people find themselves in situations where they need to learn the intricacies of the bail-bond process. They might be involved with alcohol or drug related issues. Perhaps, they're involved in an assault or a resisting arrest charge. If this happens to you or a friend or family member, please consider contacting Frank Cueto Bonds for easy bail bonds.
Our bail bond service is available 24 hours a day, 7 days a week. We take the time to explain the process and offer convenient payment options like MasterCard, Visa, American Express and checks.
Frank Cueto Bonds is a bail company located in Tampa that has served thousands of Central Florida residents over the past 40 years. How much is your bail bond? Let's say that your bail is set at $25,000. Bail bonds start at 10% of the full amount of bail set by the courts, so you would need at least $2,500 to secure your easy bail bonds.
We offer various payment options:
Mastercard, Visa, and American Express
Cash
Checks
Collateral and other forms of payment on a case by case situation
We offer free consultations on bailing someone out of jail and are a respected member of the West Tampa Chamber of Commerce. We promise to walk you through every step of the bail bond process.
Remember our slogan "When in jail, call 221-BAIL". Frank Cueto Bonds is here to discuss easy bail bonds and assist you in bailing someone out of jail. If you are in need of a bond company that serves those in Riverview, Clearwater and surrounding cities, contact us today. We look forward to making your bail bond experience as quick and hassle-free as possible.