DUI Bail Bondsman In Tampa, Brandon, Carrollwood, Riverview & Surrounding Cities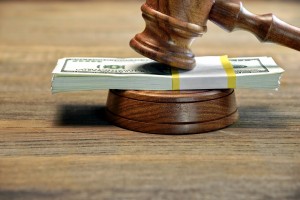 Let's be honest. Finding a DUI bail bondsman in Tampa, Brandon, Carrollwood, Riverview and the surrounding cities can become important for a lot of us or our loved ones. If we, or they, have had a drink or two too much and made a bad decision to drive, there is still no need to spend unnecessary time in jail. When you need a DUI bail bondsman with the experience to resolve your situation quickly, contact the top bail bondsman in the Tampa Bay region. That bondsman is Frank Cueto Bonds.
Frank has over 40 years of experience in the bail bond business and as a DUI bail bondsman. He and his team is dedicated to providing you with efficient services to facilitate your release as quickly as possible. Franks is an established member of the Tampa Bay business community and is part of the Tampa Chamber of Commerce. It is our goal to help you and your loved one through the process with a variety of convenient services.
Multiple payment options
24 hour, 7 day a week accessibility
Free consultations
Experienced staff
Bad things can happen to good people. At Frank Cueto Bonds, we want to make sure you get released quickly to put you in a better position to resolve your issue for the long term. We want you to have your day in court, but not spend the time waiting for that day behind bars. While coming up with $10,000, $20,000, $50,000 or more for a bail bond may seem impossible, we are here to assist you as a top bail bondsman and can post your bond for about 10% of that amount.
If you are in search of the DUI bail bondsman in Tampa, Brandon, Carrollwood, Riverview and the surrounding cities, look no further than Frank Cueto Bonds. Remember the phrase "When in jail, call 221-BAIL" and be on your way to resolving your issue with Frank Cueto Bonds. Call us for your free consultations and to get your questions answered quickly. We are available all day, every day.