Cash Bail In Tampa, Brandon, Carrollwood, Riverview & Neighboring Regions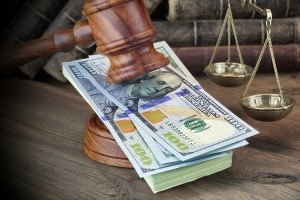 When you need cash bail bond services, you deserve to get them quickly and professionally. You want a bondsman with integrity who provides affordable 24/7 service. In the Tampa Bay area, that bondsman is Frank Cueto Bonds. Frank Cueto has spent over 40 years building his business. Widely recognized by his familiar phrase "When in jail, call 221-BAIL", he has grown his business by providing exceptional services.
What is a jail bond? Bail bonds allow for your release by providing the assurance and financial security that you will be present for any upcoming court appearances. Our bondsman will take the time to explain the process of securing your cash bail or jail bond and prepare you for what's to come. Although no bail bondsman can give you a 100% guarantee when a court will release someone who is being held, rest assured that Frank and his team will do everything possible to ensure all paperwork is filled out accurately, in order to ensure the speediest release possible.
Payment options include:
Cash bail
Major credit cards
Checks
Collateral in certain circumstances
Do you require bond services because of a DUI? Perhaps you or someone you care about is facing a disorderly conduct charge, drug related charges or a domestic violence charge? Whatever the reason, Frank Cueto Bonds is the bail bondsman to call when you must post bail as quickly as possible. We arrange cash bail bonds 24/7 and have been helping families through stressful times for over 40 years.
If you require bail bond assistance and live in St. Petersburg, Clearwater, Tampa, Brandon, Carrollwood, Riverview or neighboring regions, remember us. What is a jail bond?  Simply contact Frank Cueto Bonds to learn more about the process today and get your cash bail bond handled quickly and easily.