Cash Bail in Tampa, Brandon, Carrollwood, Riverview & Neighboring Regions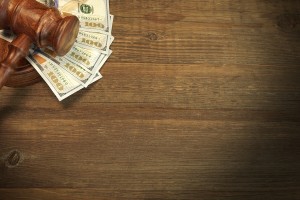 Frank Cueto Bonds is a bail bond company in the Tampa Bay area that has been serving St. Petersburg, Clearwater and surrounding areas since 1970. We offer a variety of services that facilitate getting cash bail bonds more conveniently, including 24/7 service, accepting collateral or payments in special circumstances and free bail bonds consultations. We have everything it takes to assist you in bailing someone out of jail. In addition, Frank Cueto Bonds is a longtime member of the West Tampa Chamber of Commerce.
What are some of the benefits of securing bail?
Keeping your job – In many cases a person in prison will lose their job. It's imperative to post bail as quickly as possible, and sometimes, we can post bail within hours, assuring that no work time is lost.
Working on a defense – It's very hard to work on a defense sitting in a jail cell. If you post someone's cash bail, that means that they can prepare themselves for a possibly lengthy trial from home.
Confidentiality – The sooner bail is posted, the less people will know about the arrest.
Our team of experts will explain the whole process of bailing someone out of jail for you. We will explain cash bail and other options.
We can arrange bail bonds for disorderly conduct, domestic violence, drug, DUI and theft charges and much more.
An experienced bail bondsman can help you secure the release of you or a loved one faster.
Remember that all bail bond companies are not the same. If you need to secure cash bail in Tampa, Brandon, Carrollwood, Riverview and neighboring regions, make the trusted choice, and remember our phrase "When in jail, call 221-BAIL". That number will put you in touch with Frank Cueto Bonds and make this potentially difficult task a much simpler process. We offer free consultations. Contact us today for more details.