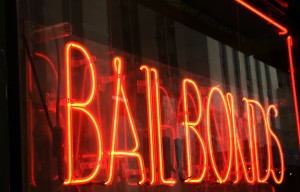 When you need a Brandon bondsman, you can rely on Frank Cueto at 221-BAIL. We are the source for your bail bond in the Tampa-St. Pete area of Florida. We have the experience, the knowledge and the team to assist you when a problem arises.
The time when a bail bond is needed can be stressful. If it is your first experience behind bars, the unknowns alone can cause a tremendous amount of grief. That is why you want to be assured when you contact a bail bondsman they are there to assist you quickly. When you call 221-BAIL, a licensed Brandon bondsman is there to help you through the process. They are there to answer your questions and explain your options. They can arrange your bail quickly and help you move on with your situation.
A bail bond may be required as the result of a aiding and abetting charge, assault, battery, disorderly conduct, driving under the influence (DUI), drug possession or theft. This is where 221-BAIL can help. Your bail can be arranged using one of several payment options.
All major credit cards
Checks
Cash
Collateral may be needed
When you work with 221-BAIL, you are working with a Brandon bondsman that has been serving the Tampa Bay area for decades. We are members of the West Tampa Chamber of Commerce and have been active in our community in so many ways. We understand the bail bond business and your concerns when faced with having to acquire a bail bond.
When a situation arises when a bail bond is needed, remember Frank Cueto and 221-BAIL. As we like to say "When someone is in trouble, I am not slow, it's hip hip hip and away I go" You'll appreciate that quick service when you need it. Contact us today.