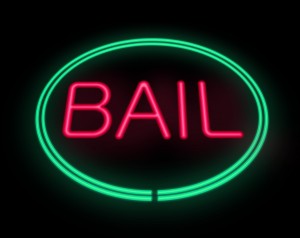 If you need a Brandon bail-out, Frank Cueto is the bondsman to call. For more than four decades, Frank has come to his clients' rescue with bail bonds and other arrest-related services throughout Tampa Bay.
At Frank Cueto Bonds, we understand how devastating a sudden arrest can be for family members. Instead of feeling powerless, scared, or out of the loop, arm yourself with the services of a reliable bail bondsman who cares.
We will handle the complicated paperwork that it takes to post a bail bond through a third-party agent. We'll also make sure you have all the information you need, contact the authorities on your behalf if necessary, and walk you through the journey toward freedom.
You need a Brandon bail bondsman who will put you first. Frank handles the following fees and procedures for people who have been arrested or charmed with a crime, as well as their worried loved ones:
Surety bonds
Support for cash bail bonds
Property bonds and other collateral payment options
Bail requests for DUI and other substance-related charges
Self arrests
Every second wasted in another second spent in jail, and we know that time can add up quickly. That's why we step in immediately, and act with urgency and sensitivity to settle your debt with the court system. As Frank always says, "When someone is in trouble, I am not slow; it's hip hip hip, and away I go!"
Contact us today to learn more about our fast and friendly Brandon bail bond services. We'll gladly provide free consultations and quotes, because we know how important it is to find the best possible bondsman. If you do choose to use our services to make your bail payment, you can count on us support you with sound legal advice along the way.