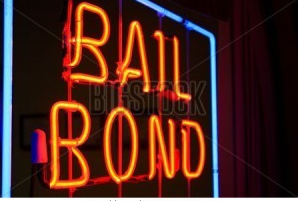 When things go bad, you may find yourself in the need of someone experienced in posting local bail bonds. When that situation arises, you'll be glad when you call
the Brandon bail bondsman who's promptly answered the call for more than four decades.
While it might be your first time to deal with bail bonds, Frank Cueto is the bail bondsman with the experience and knowledge to solve your problem quickly. We are the trusted, long-term firm that has the contacts and expertise to get our bond in place while others are just getting your message.
The peace of mind our clients feel about using us as their Brandon bail bondsman comes from our experience with charges of all types, including:
Fraud
Financial
Property
Assault
Alcohol and drugs
Bail bonds allow you to secure your freedom while you continue to work and plan your defense for handling your charges. We understand as your bondsman that we play a vital role in helping you get out of jail and taking the pressure off your family. Just one call starts the process, and we are often successful in getting our clients out in just a few hours.
We take great pride in the fact that we are known for providing reliable, trustworthy services for our clients. We take the time to explain how we work, and we are with you throughout the entire process. If you are handling the issue for a loved one, we can assist you with the right paperwork and contacts to get them free as quickly as possible.
When you choose us to serve as your bail bondsman, you are selecting the firm that is committed to your satisfaction and is known for taking the hassle out of the process.
Contact us today to for a Brandon Bail Bondsman you can trust.