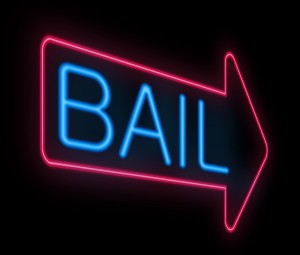 For any company to be around for over 40 years says a lot about the way it conducts business. It shows the company provides value and that its customers recommend it to others. Since 1970, Brandon bail bonds and bail bonds throughout the region have been professionally and conveniently provided by 221-BAIL. Frank Cueto and his team are available 24 hours a day and all you have to remember is 221-BAIL.
Bail bonds from 221-BAIL can be acquired using cash, checks and credit cards. In some cases collateral may be required and payments may be worked out. Your bail bond agent can get you out of jail quickly when you call 221-BAIL. What do you need to get your bail bond?
Proper ID with full address
Employer info
Driver's license number
Birth date
Social Security number
Finding yourself in a situation where you or a loved one is in jail is stressful. It could happen anytime from a DUI or a forgotten warrant. When it happens, you want to be able to turn to someone with experience and one you can trust. For Tampa, Clearwater
and Brandon bail bonds, that agent is Frank Cueto. A member of the West Tampa Chamber of Commerce, Frank Cueto is a long-standing member of the Tampa business community. He can get you the advice and help you need to get you through a difficult situation.
When you need Brandon bail bonds you need them quickly. You want to avoid missing work if possible. You also want to minimize embarrassment. That's why we are so accessible and act quickly. We have built our reputation on fast and knowledgeable service. When the need arises there is only one number you'll need. Remember, when in jail contact us for your experienced Brandon bail bond agent, Frank Cueto.