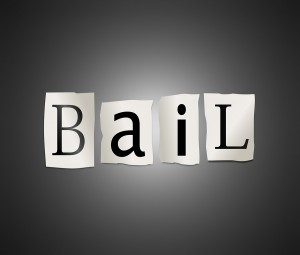 Whenever you find yourself in a situation that lands you in jail facing criminal charges, you're first thought will be finding the right bondsman to secure your freedom. When you need a Brandon bail bond, we're here to take care of you promptly and professionally.
Frank Cueto has more than four decades of experience in helping our clients during one of the most stressful periods of life. Our goal is the same as yours – helping you get out of jail as quickly as possible. We are known for our success in achieving that goal, and we walk you and your loved ones through each step of the process.
We've helped thousands of your neighbors when they needed a Brandon bail bond, and we're proud of our long record of respected service to our community. You'll find we stand apart as a preferred bondsman because we offer you:
Reliable service
Proven experience
Trustworthy advice
We understand all the details involved in securing your bond as promptly as possible, and we know who to call and what to do. We will answer all your questions and provide you with the assurance your case is being handled by a seasoned and professional bondsman with all the necessary knowledge and contacts.
As your bondsman, we will work hard on your specific situation, and are effective with all manner of charges, including those for alcohol and drug offenses, financial and fraud-related, assaults and property crimes. Don't sit in jail and worry, allow us to get you free and focused on dealing with your family and job.
Whatever your charge that calls for a Brandon bail bond, contact us today. We'll go to work to get you out before we even hang up the call, and we won't rest until you are back on the street.