Bond Agency Serving St Petersburg, Clearwater, Brandon & Surrounding Tampa Areas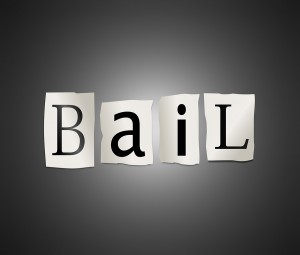 In any type of business, you have those that excel at their profession by providing reliable, trusted and experienced services. You have others who try to take advantage of others or who are in it for a quick buck. When it comes to a Tampa Bay bondsman you can trust, there is no better choice that Frank Cueto Bonds.
Frank's bond agency has been serving St. Pete, Tampa, Brandon and Clearwater citizens for over 40 years. Since 1970, Frank Cueto Bonds has been helping residents out of tight situations quickly and professionally. If you are put in jail for a DUI, drug incident or other charges, you want your freedom as quickly as possible. The professional bondsman team at Frank Cueto Bonds can assist you.
Why should you choose Frank Cueto as your bondsman?
Decades of experience and a fully trained staff
Available 24/7 when you need them
Accept major credit cards, cash and checks
In some circumstances, they will work out payments with collateral
Life happens. Anyone can get caught up in a situation when they need a bond agency. The problem is it is much too important of a decision to be made in haste. That's why Frank Cueto Bonds encourages residents to remember "When in jail, call 221-BAIL". Take a moment and put it in your phone or wallet. When the unexpected happens, you'll be best prepared to contact Tampa's most trusted bond agency.
Frank is a long-standing member of the Tampa area business community and a member of the West Tampa Chamber of Commerce. Through his years as a bondsman, he's had the privilege of helping thousands of individuals in St. Petersburg, Clearwater, Brandon & the surrounding area work through some tough times. If you are faced with the need for a bond agency, we encourage you to call a trusted bondsman with experience. Contact Frank Cueto Bonds.