Bails Bond for Those in Tampa, St. Petersburg, Clearwater, Riverview & Neighboring Regions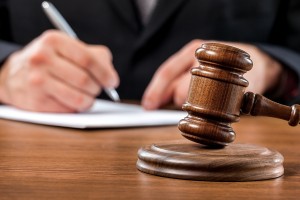 Are you searching for a trustworthy bails bond agency to help you not only make sense of your family member or friend's arrest charge, but also to make sense of the legal jargon and headache that follows? Fortunately, 221 Bail Bonds Company has the knowledge and expertise needed to post bail to ensure a timely jail release for those in need and, also, to explain each step of the process to empower you and help you understand the process.
For many individuals, posting bail can be an intimidating process that may leave you feeling helpless. We understand the legal headache that bails bond processes cause and work hand in hand with our clients to ensure an efficient and timely jail release.
Another common misconception when it comes to posting bail is that the individual must pay a bails bond in full in order to satisfy the set bail. That's not true. In order for a detained individual to be released from jail, only 10% of the set bail must be paid by a bail bondsman. Frank Cueto and 221 Bail Bonds Company will post bail for your loved one as soon as needed.
While we work fast to post bail, we don't expect you to have the total amount on hand immediately. For your convenience, we accept the following methods of payment for our services:
Cash
Major Credit Cards
Checks
Collateral in Certain Circumstances
No matter what your situation may be, you can count on our team at 221 Bail to help get your loved one out of jail fast. Unlike other bails bond agencies, our reliable, honest and consistent service to the residents of Tampa, St. Petersburg, Clearwater, Riverview and neighboring regions has earned us the reputation as the preferred agency to call when you're in a pinch. Contact us today for more details!