Bail Services Serving St Petersburg, Brandon, Clearwater & Surrounding Tampa Areas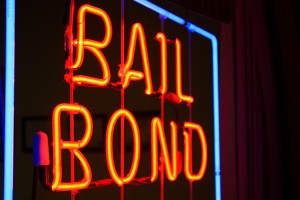 Most people don't have frequent experiences with bail services. Some don't even understand what a bail bond is. Simply described, a bail bond financially assures the court that a defendant will show up for court appearances. A bond is generally issued for 10% of the full bail amount. A $50,000 bail for example would cost $5,000.
Bail services frequently come and go. For that reason, it can be a challenge to find a trusted bail bond company with experience. If you live in the Clearwater, Tampa, St Petersburg or Brandon areas of Florida, there is a bail bond services company that has served the region since 1970. That company is Frank Cueto Bonds. You may have heard their familiar slogan "When in jail call 221-BAIL." That simple advice has served thousands when the need has arisen through the years.
Frank Cueto Bonds is a member of the West Tampa Chamber of Commerce. They do everything possible to make your bail services convenient.
Accept Visa, MasterCard and American Express
Accept cash, checks and in some circumstances collateral
Staff is on call anytime
Free consultations
From your initial call you will find Frank's team friendly and helpful. They will explain the bail services offered and entire process. They will help you better understand the process and what you can expect. While no bondsman can assure quick release of an accused, the experience of the Frank Cueto team will help ensure all forms are filled out and processed properly.
If you have questions about bail serves in the Tampa-St. Pete area we invite you to contact Frank Cueto Bonds. We have experience in just about every area of bail services and we will be happy to assist you. If you are currently in need of bail services, contact us today.