Bail Money Clearwater, Brandon, St Petersburg & Surrounding Tampa Areas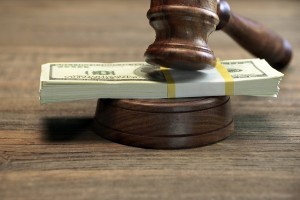 We've helped your neighbors in the Tampa, Brandon, Carrollwood, St Petersburg, Clearwater and surrounding areas get the bail money they need since 1970. Our decades of experience in this area means we know who to call and what to do as your bail bond agency to get you out of jail as quick as possible.
It's bad enough to find yourself in jail, and it's even worse to realize you don't have any bail money to hire a bondsman to get you out. Don't sweat the issue of bail money, just remember when in jail just call 221 bail and we'll get to work helping you find a way to get out of jail.
We accept major credit cards, cash and checks
We're available 24/7 when you need us
We have over 40 years experience
Free consultations
Our promise to our clients "When someone is in trouble, I am not slow, Its hip hip hip and away I go," is not just an advertisement. We take being your bondsman seriously and will work hard to find the right way to get the bail money needed to secure your freedom.
We're the bondsman that is a member of the West Tampa Chamber of Commerce, and we're known for our no collateral bonds. We know it is sometimes a big hurdle to come up with enough bail money, but we want to be your bondsman and will help you find a way to get out of jail promptly.
Whether you were arrested on a DUI or picked up on a drug arrest warrant, we're here to help. You may be needing assistance in getting a loved one or friend out of jail. Contact us today and we'll help you get the bail money to put a bond in place promptly and take the hassle out of getting out of jail fast.