Bail in Carrollwood, Riverview, St. Petersburg, Clearwater & Surrounding Cities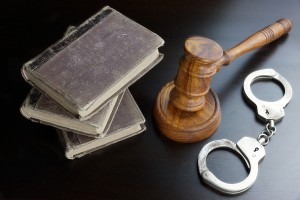 Getting arrested is a difficult and intimidating process for everyone involved, whether it's yourself or a loved one. No matter what the situation, everyone wants to get out of jail, and they want to get out fast. Frank Cueto and 221 Bail understand the urgency that these situations demand and work diligently with the courts for a timely release. If your financial situation does not allow you to post bail in the form of cash or assets, contacting a trusted bondsman immediately is key. 221 Bail is the 24 hour bail bonds Tampa trusts and have been successfully releasing arrested citizens for over 30 years.
Posting bail in a reasonable amount of time can make all the difference for you or a loved one. A prolonged stay in jail can cause additional stress in an already emotional situation and prevent those arrested from attending to necessary tasks, such as work and family responsibilities. At 221 Bail, you can rest assured that your bail bond request will be handled with care by our friendly staff 24-hours a day.
With over 40 years of experience in the bail bonds industry, Frank Cueto is the leading 24 hour bail bonds Tampa and has posted bail in a broad range of cases including:
Alcohol and drug charges
Fraud and financial charges
Property charges
Assault charges
Regardless of the circumstance, Frank Cueto can help you or a loved one post bail in a timely fashion. Our reliable team can help you navigate through the intimidating process of jail release and get you, a friend or a loved one out of jail in a timely fashion. More importantly, our agents will handle everything needed for release and keep you informed throughout the posting process.
Frank Cueto and 221 Bail has proudly served thousands of clients in Carrollwood, Riverview, St. Petersburg, Clearwater and surrounding cities on a case by case basis. Contact our offices today to schedule a free consultation for your bail bond needs.