Bail Bondsman Serving St. Petersburg, Clearwater, Riverview & Surrounding Areas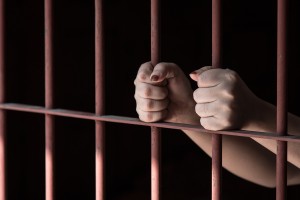 Are you searching for a bail bondsman to help you release a loved one from jail? No matter what the charge, 221 Bail offers all types of bail bonds. With nearly 40 years of experience in the bail bonds industry, we have helped thousands of local residents get out of jail quick and return to their day-to-day lives.
Frank Cueto, Tampa's long-time trusted bail bondsman, and his team of bail bond specialists can support you for any of the following arrest charges that your family member or friend may be facing:
DUI
Driving with a Suspended License
Domestic Violence
Drug charges
Battery
Burglary
Robbery
Assault
Fraud
Worthless Checks
Stolen Property
Grand and Petty Theft
… and More!
In addition to these type of bonds, we also provide specialty bail bonds for those needing to post bail for domestic violence charges, bond hearings, appearance and appeal bonds as well as those with large bonds set for their jail release.
Whether you're searching for a bondsman for a friend or family member who is currently in jail or researching options for a potential situation in the near future, Frank Cueto and his team of bond specialists can help those who need to post bail to prepare and plan the financial aspects of a jail release by posting bail. We understand that teaching for a bail bondsman is never a casual or perchance inquiry. That's why we believe educating our clients about the process and what they and their loved one can expect from start to finish.
No matter what charge type or bond amount your loved one may be facing, the team at 221 Bail is prepared to efficiently handle your loved one's timely jail release. With over three decades of providing expert advice to loved ones it's no surprise that Frank Cueto is the most trusted bail bondsman in St. Petersburg, Clearwater, Riverview and the surrounding areas. Contact bail bondsman Frank Cueto and the bonds specialists at 221 Bail immediately to begin the jail release process for you or your loved one.