Bail Bonds Tampa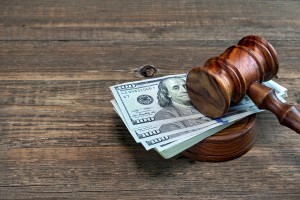 The Tampa Bay area is a terrific place to live, work and play. There are growing communities like Brandon, and beachside communities like Clearwater. We have access to major league sports and the weather is unbeatable.
We are not isolated from life's problems however, and a disorderly conduct charge, DUI arrest or drug related issue can stop us in our tracks. If you are faced with a situation where you need Bail Bonds Tampa, there is one bondsman whose name that stands above the rest. That name is Frank Cueto Bonds.
Frank has been serving the area as a trusted bondsman in the Hillsborough County area since 1970. In that time, he has helped thousands of people work their way out of the occasional legal issues that can arise. You may be familiar with his slogan "When in jail, call 221-BAIL".
There are numerous resources for bail bonds Tampa residents can choose from. There is however, only one Frank Cueto Bonds. Beyond decades of experience, Frank Cueto Bonds is a trusted bondsman and businessman in the community.
A member of the West Tampa Chamber of Commerce
Available 24 hours, 7 days a week
Accepts MasterCard, Visa, and American Express
Offers free consultations
When you need bail bonds Tampa, it is serious business. Frank Cueto and his team understands this and works with you every step of the way to make sure the process is done effectively and efficiently. If it is your first experience with a bondsman we will help explain the process and let you know what to expect. While we accept major credit cards, cash and checks, in some circumstances, we will consider collateral and/or payments.
Yes, our area is a terrific place to live, but when a problem arises and you need bail bonds Tampa, you can count on bondsman Frank Cueto. Contact us today.