Bail Bonds Company In Tampa, Brandon, Carrollwood, Riverview & Surrounding Cities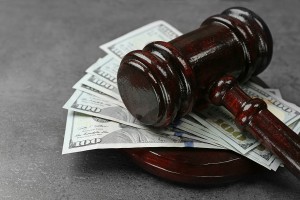 Not every bail bonds company in the Tampa area is the same. When you are in a situation where you or a loved one is in custody, you'll want the ability the pay bail now. You want a bail bonds provider with the experience, resources and integrity to assist you quickly. You want your bail bondsman to be available 24/7 and walk you through the process. You want someone who will keep you up to date as the paperwork works its way through the system. You want Frank Cueto Bonds.
Frank Cueto has been helping area residents arrange bail bonds for over 40 years. He is a longstanding and trusted member of our community and conducts his business efficiently and fairly. He is also a member of the Tampa Chamber of Commerce.
Frank Cueto Bonds can arranged bail bonds for a variety of charges:
Theft
DUI and drug charges
Domestic Violence
Disorderly Conduct
And many more..
Generally bail bond fees are 10% of the full bail amount. If a bail is set at $20,000 for example, Frank can arrange bail for about $2,000. Federal bail may be a bit higher, and the bail bond fee does not include any additional court fees. Frank Cueto Bonds makes payment convenient, accepting MasterCard, Visa, American Express, cash and checks. Under certain circumstances, we can arrange payments. Contact Frank Cueto Bonds with your questions. The best things to remember is "When in jail, call 221-BAIL". That's the telephone number of Frank Cueto Bonds.
When you need a bail bonds company in Tampa, Brandon, Carrollwood, Riverview and surrounding cities, remember they are not all the same. Make the experienced, trusted choice and select Frank Cueto Bonds to pay bail NOW. Frank's team is available 24/7 and are there when needed. We look forward to assisting you through your challenging time. Contact us today.