Bail Bonds Company Serving St. Petersburg, Clearwater, Palm Harbor & Surrounding Areas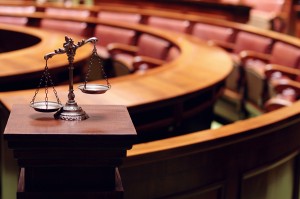 If you are searching for a bail bonds company that you can trust, look no further. With nearly 40 years of service and experience in the bail bonds industry, Frank Cueto and his team of professionals at 221 Bail are the go-to experts for all of your bail bond needs.
No matter what the charge may be, we act quickly, so your loved one can get out of jail fast. While any bail bonds company can post bail, our team at 221 Bail will treat you like family and will work with you hand in hand, so the bail process is as efficient, friendly and headache-free as possible.
As a longtime bail bonds agency, we're experienced in all types of bail bond needs for our clients. We are a judge-free zone and know that all parties are innocent until proven otherwise. You can rest assured that, when you seek a bail bond for a loved one with Frank Cueto at 221 Bail, you will be treated with the utmost respect and care.
With nearly 40 years of experience serving those in our community, we've dealt with several types of bail and jail issues and understand the headache and trouble that accompany any arrest charge. A few of the more common arrest charges that we handle include:
Alcohol and drug charges
Fraud and financial charges
Property charges
Assault charges
Regardless of what your family member or friend may have been charged with at the time of the arrest, there's no need to dwell on the incident or stay locked up. Frank Cueto and 221 Bail empowers those who have been charged, so they can move on with their day to day lives.
As Tampa's most trusted bail bonds company, we've helped those in St. Petersburg, Clearwater, Palm Harbor and surrounding areas to get their loved ones out of jail quickly and effortlessly time and time again. Contact us today to get started on your loved one's jail release.