Bail Bond for Those in St. Petersburg, Clearwater, Palm Harbor & Surrounding Cities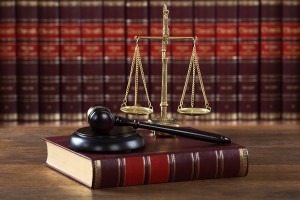 If you're searching online for the best bail bond option in your area, look no further than Frank Cueto and his team at 221 Bail. Any jail bail bondsman can get you out of jail for a price. However, at 221 Bail we understand the importance of urgency, professionalism and trustworthiness when it comes to handling business as important as this. You can rest assured that you're in good hands with experienced professionals.
While we should always expect the unexpected, one can never prepare for something as serious or as difficult as the arrest of a loved one. Fortunately, Frank Cueto and his knowledgeable, experienced staff at 221 Bail can help you post bail fast and explain the jail bail process, so you and your loved one are not confused about your rights after release.
221 Bail can handle a broad assortment of charges, including:
Alcohol and drug charges
Fraud and financial charges
Property charges
Assault charges
No matter what the charge, Frank Cueto and his staff at 221 Bail will ensure that your loved one posts bail as soon as possible. We take your bail bond needs seriously, as though it was our own friend or family member, because we know how difficult a jail bail process and arrest can be.
As Tampa's most trusted bail bond agent and bail bondsman, Frank Cueto and his team have nearly 40 years of experience in the bail bond industry and bail service business. Our years of commitment to our community and the connections that we've made along the way allow us to work closely with those in jail to ensure seamless and professional service.
When it comes to getting out of jail fast and without any setbacks, Frank Cueto is your guy. We'll work with you to secure a bail bond and get your loved one out of jail when they need it most. We've worked to help those in St. Petersburg, Clearwater, Palm Harbor and the surrounding cities to get out of jail and back to their friends and families fast. Contact us immediately, and we can do the same for you!