Bail Bond Company Brandon, Clearwater, St Petersburg & Surrounding Tampa Areas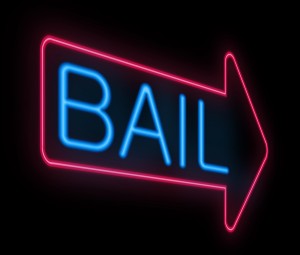 Have you ever wondered what a
bail bond company is? If you haven't had the need for bail bonds in the past, you may not understand their importance. Here is a quick look
at bail bonds are and how they work.
When a person is charged with a criminal offense, they may be arrested and taken to jail. These criminal charges can stem from a DUI, assault, theft, drug-related activities, disorderly conduct or a number of other charges. After the arrest, a judge may set bail for the defendant. This bail is a financial guarantee that the defendant will make future appearances in court and can be released from jail.
Bail amounts can be significant. They are usually based on past criminal history, potential for the defendant to flee and the seriousness of the charges they are facing. A bail bond company helps facilitate the posting of this bail by arranging for a bail bond for the defendant. The premium for this bond is usually 10% of the full bond amount. This makes it much more affordable to post bail than posting the full amount.
In Tampa, Frank Cueto Bonds is a bail bond company that has been serving the area since 1970. Frank and his team offer a variety of services that make getting bail bonds easier and more convenient.
24 hour bail bonds service
Accept MasterCard, Visa and American Express
Accept cash and check payments
In special circumstances, may accept collateral or payments
Free bail bonds consultations
If you are in immediate need of a bail bond and live in the Hillsborough County area including Brandon, Clearwater, St Petersburg , remembering Frank's slogan can be helpful. It is "When in jail, call 221-BAIL". That is the phone number of Frank's bail bond company and it is the place to start when arranging bail bonds. Contact Frank Cueto Bonds when trouble arises. Se Habla Espanol