Bail Bond Company Serving St. Petersburg, Clearwater, Palm Harbor & Neighboring Areas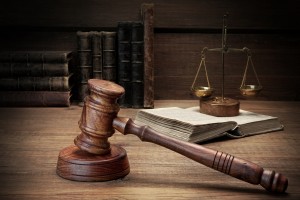 Looking for a bail bond company to help you navigate the process of posting bail? Frank Cueto and our experts at 221 Bail understand that the process can be intimidating to those unable to post bail in full. As the Bay Area's trusted bail bond service, we're here to advise the best solution for your financial circumstance.
If you are placed in jail, you will, most likely, be able to get out of jail before you are scheduled to appear in court by posting bail. This can be done in several ways including:
Cash or check in full amount of bail
Property and possessions equivalent to or exceeding the bail amount
Bail bonds
While not everyone who is arrested and placed in jail is entitled to bail, the judge will set bail for those he deems trustworthy or low risk. The vast majority of arrested individuals fall into this category and can easily and quickly post bail and continue life as normal. Generally, people will take advantage of the benefits a bail bond company can offer to those who are unable to pay their bond in full. We work with our clients on a case by case basis to recommend the best solution for their financial reality and circumstances.
No matter your charge or bond, Frank Cueto and his team at 221 Bail will have you out of jail in no time. We pride ourselves in our ability to provide excellent bail bond service to those in need and have done so for well over 40 years. Our reputation speaks for itself when it comes to experience, reliability and timeliness. With clients all over St. Petersburg, Clearwater, Palm Harbor and neighboring areas, it's no wonder that 221 Bail has been the go-to bail bond company for over 40 years. Contact us today to schedule your free consultation with one of our expert bail bondsmen.