Bail Bond Company Serving Riverview, St. Petersburg, Clearwater & Neighboring Cities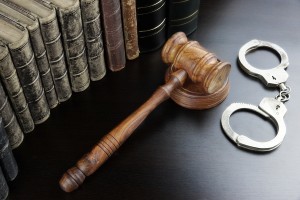 Our 221 Bail bond company has helped clients overcome the financial and emotional strain that getting arrested or going to jail can cause. Frank Cueto has over 40 years of experience as a professional bail bondsman and worked with thousands of satisfied clients to help them post bail in nearly any circumstance. Our reliable team can help you or a loved one navigate through the intimidating process of jail release and help you post bail with confidence and peace of mind.
Whether you're seeking more information about bail bonds processes and posting bail or know you are in need of a trustworthy bail bondsman, your team at 221 Bail is happy to answer any and all questions. The professionals at our 221 Bail bond company can help to educate those affected on all of the processes, procedures and best practices of handling arrest charges, court appearances and work to establish a quick release from jail.
We understand that arrest charges are stressful and that the necessary, yet difficult, decisions that follow an arrest can leave you feeling overwhelmed. The staff at 221 Bail can guide you through your options and the necessary steps involved to post bail in a timely fashion for your release from jail.
Many common arrest charges include:
Aiding and Abetting
Assault
Battery
Disorderly Conduct
Driving Under the Influence (DUI)
Drug Possession
Theft
No matter what your situation, it is critical to hire a qualified and reliable bail bondsman to help you or your loved avoid the embarrassment of unnecessary jail time, relieve the devastating absence from family and decrease the possibility of missing too many workdays. Finding yourself or a loved one in jail can be an emotional and stressful situation that you should not have to deal with alone. Posting bail in a pinch is our priority, and we take our responsibility to our valued clients very seriously.
Frank Cueto and 221 Bail bond company proudly serves St. Petersburg, Clearwater and neighboring cities on a personalized, case by case basis. Contact our offices today to schedule a free consultation with an experienced professional.