Bail Bond Agency Serving St. Petersburg, Clearwater, Palm Harbor & Surrounding Regions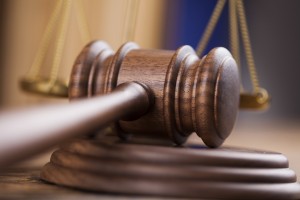 Searching for a bail bond agency you can trust? No matter your arrest charges, Frank Cueto and his team at 221 Bail can help get you out of a slippery situation in no time. With over 40 years of experience in the legal system and bond industry, our 221 Bail bond company will ensure that your case is handled by experts to ensure a seamless jail release.
As a Tampa native and upstanding community member, Frank Cueto has the resources and personal connections to ensure that the best bail bond, financial and legal advice and arrangements are readily available to you, your friends and your family members. With the 221 Bail bond company name comes the confidence and understanding that your loved one's jail release will be as
When posting bail, you will have a few different options when paint the amount that your bail was set at including:
Paying the full amount of your bail via cash or check
Signing over ownership rights to property that has a cash value that is equal to or exceeds the amount of your bail
Giving a bond (a promise to pay if you do not appear) in the full amount of your bail
Being released on your own recognizance, which involves signing a statement that says you will appear in court at the appointed time
With that in mind, it is critical to consult an experienced, trustworthy and reliable bail bond agency to handle bail for you, a friend or family member. Our knowledgeable and reliable staff is standing by 24/7 to assist you in the bail posting process. Getting arrested is a nerve-wracking experience in and of itself. Dealing with the process of posting bail can add additional stress to the experience.
No matter your current situation, Frank Cueto and the team at 221 Bail is prepared to act fast and help you throughout the bail bond process. With nearly half a century of experience, it's no wonder why we're the trusted bail bond agency for those in St. Petersburg, Clearwater, Palm Harbor and surrounding areas. Contact us today for a free consultation.