Bail and Bond in Tampa, Brandon, Carrollwood, Riverview & Surrounding Cities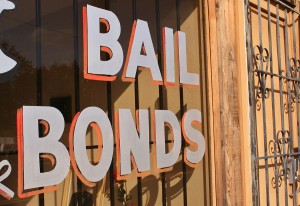 Whether you are seeking bail and bond or bonds for a drug arrest or DUI in St. Petersburg or Clearwater, call Frank Cueto bonds at 221-BAIL. We can provide jail bonds and help expedite the release of a client charged with a multitude of crimes including theft, disorderly conduct, domestic violence, assault charges, fraud and financial charges, and much more. What is a jail bond? A jail bond allows us to secure a client's freedom, so they can continue working and planning their defense.
Benefits of getting bail and bond from Frank Cueto Bail Bonds:
Experience – Frank Cueto and his team of professionals have over 40 years experience, providing bail and bond services in Central Florida. In fact, Frank is the top bail bondsman in the entire Tampa Bay region!
Confidentiality – All transactions can be handled discreetly in our office.
Save time – Call 221-BAIL, and you'll be connected with a bondsman 24/7.
Save money – Post a bail bond with us, and you'll pay just a fraction of the amount required at the courthouse or jail.
Convenience – We take payment in cash, check, American Express, Visa or MasterCard.
Time to prepare your defense – It's much simpler to prepare a good defense from your home, rather than from inside a jail cell.
Maintain employment – We can get a client released from custody quickly, and because we maintain confidentiality, you should be able to return to work with very little interruption.
Safeguard your assets – If you know that a defendant isn't complying with the conditions of his release or is preparing to flee, contact us immediately, and we'll have them returned to jail ASAP.
We have a proven track record of obtaining bail and bond for many clients, getting them released as rapidly as possible. Every second spent in jail is a second wasted, and that time can add up quickly. Frank Cueto Bonds will make sure you never have to ask "What is a jail bond?" again. Contact us online or by calling 221-BAIL. We're proud to serve Tampa, Brandon, Carrollwood, Riverview and surrounding cities.