Bail Agent Serving Brandon, St Petersburg, Clearwater & Surrounding Tampa Areas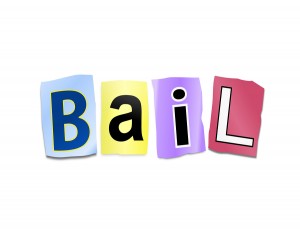 If you are faced with a DUI, drug, disorderly conduct or other charges that result in your arrest, you will want to have the number 221-BAIL in your cellphone. That is the number of the Tampa Bay area's most respected bail agent who is here to serve you 24/7 with bail bonds when necessary. He is famous for the slogan "When in jail, call 221-BAIL" and his name is Frank Cueto.
While bail agents come and go in the Hillsborough and Penellas County, Florida area, Frank Cueto has been serving the region since 1970. He has built, and continues to grow, his respected business with terrific customer service and valued services. He is a member of the West Tampa Chamber of commerce, involved in his community, and offers convenient bail bonds services when they are needed. Consider these bail agent services available from the Fran Cueto team:
24 hour bail bonds services
Acceptance of MasterCard, Visa and American Express
Free bail bonds consultations
Cash, checks and even collateral or payments accepted in certain circumstances
Professional assistance through the process
Bad things can happen to good people. When you are caught up in the legal process, there is just one bail agent you have to remember. That is Frank Cueto. Our bail agent services have helped thousands of families in Brandon, St Petersburg, Clearwater & Surrounding Tampa areas through the decades are we are here to help you.
There may be no real life "Get out of jail free" card but we are the next best thing. When you get in trouble with the law, contact Frank Cueto Bonds.