Affordable Bail Bonds St Petersburg, Brandon, Clearwater & Surrounding Tampa Areas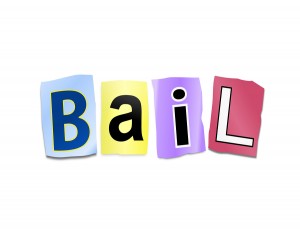 If you sitting at home and you get the call you dread, you may need help from an bondsman experienced in
affordable bail bonds. That call may tell you a loved one or close friend is in jail after being arrest for DUI, a drug-related offense, or any other reason that got them arrested.
When that happens, it takes the services of a qualified bondsman to get that person out of jail in a prompt manner. We are knownas the source to call since we began serving this area since 1970. We have developed a great deal of experience and extensive contacts in the cities of:
St. Petersburg
Tampa
Brandon
Clearwater
Carrollwood
These relationships and our knowledge of how the bondsman system works in each jurisdiction allows us to help you secure affordable bail bonds promptly. In fact, you will find many of the individuals in these areas will readily tell you, "When in jail, call 221 bail."
When you are struggling with a situation that gets you arrested, you don't have to spend days or weeks waiting for your case to be handled. As your bondsman we will help you to regain your freedom so you can work more effectively to resolve your case.
We want to be your bondsman, and we always love to tell our clients, "When someone is in trouble, I am not slow, Its hip hip hip and away I go." The first thing you need to do once you find yourself in jail for any reason is to call 221 bail. We'll listen to your situation and help you come up with the best way to get your release on bond.
We've helped thousands of residents in St Petersburg, Brandon, Clearwater & the surrounding Tampa areas get out of jail quickly and protect their jobs by not having to miss work.
We accept cash and credit (major credit cards) to go to work for you right away. When you need help, contact us promptly.