Affordable Bail Bonds In Tampa, Brandon, Carrollwood, Riverview & Surrounding Areas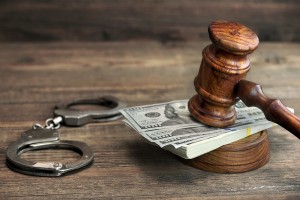 Anyone can need affordable bail bonds. A DUI can happen quickly. There can be a disorderly conduct or domestic incident. When you need 24-hour bail bonds in Tampa, Brandon, Carrollwood, Riverview or surrounding areas, it's time to call Frank Cueto Bonds at 221-BAIL.
Late night calls can come from almost anyone – a family member, friend or even a co-worker. Frank Cueto and his staff will explain and walk you through the bail bond process. Frank Cueto has been providing affordable bail bonds in the Tampa area since 1970 and is a member of the West Tampa Chamber of Commerce.
Free consultations
State and federal bonds
Cash or credit cards
Collateral on a case-by-case basis
Most fees for bail bonds start at ten percent of the total bail amount. For example if a full bail amount is $50,000.00, then the fee for a bail bond would be $5,000.00. Bail fees are established by the surety companies, and they are regulated by the Department of Insurance
A bail bond is a financial guarantee to the court that a defendant will appear in every court appearance as the court requires. If the defendant does not appear, then warrants for an arrest may be issued and the bail bond can be forfeited.
Getting an experienced bail bondsman can be the difference between getting released quickly or facing delays from errors. While no bondsman can guarantee quick release, you are assured the team at 221-BAIL will get your paperwork to the courts accurately and as soon as possible. Since we are a 24 hour bail bonds service, we are here when you need us.
Remember our slogan "When in jail, call 221-BAIL", and when you need affordable bail bonds in Tampa, Brandon, Carrollwood, Riverview or the surrounding areas , contact Frank Cueto Bonds. Se habla Espanol.