24/7 Bail Bondsman For Tampa, Brandon, Carrollwood, Riverview & Nearby Regions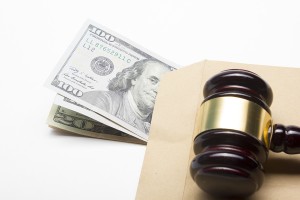 Knowing the name of a 24/7 bail bondsman can be very helpful because you never know when you or a family member may get caught in the legal system. That is why Frank came up with an easy way to remember his number. It is the phrase "When in jail, call 221-BAIL". Frank's experienced team will be happy to explain the process of how bail bonds work and assist you in arranging your bail bond.
Most individuals don't really understand how bail bonds work until they need one. Bail bonds help ensure that a defendant will appear before the court on the charges he or she is facing. For example, if a person is facing a drug or DUI charge or is facing charges related to domestic violence or theft, they may be held in custody. A bond will be set that generally will relate to the severity of the charges. Bonds can be significant, and that is where bail bonds are useful. A bail bond will usually be about 10% of the total bail. If the full bail is $10,000, a bail bond can be secured for about 10% of that amount or $1,000.
In the Tampa area, Frank Cueto Bonds has been serving the region in these matters for decades. Bail bonds can be secured from Frank Cueto Bonds using a variety of payment options:
Major credit cards
Check
Cash
Payments can be made in certain circumstances
Frank Cueto is a long-standing member of the Tampa Community. He has been serving the area since 1970, providing 24/7 bail bondsman service when you need it. His team has the experience to expedite your bail bond, making sure paperwork is properly submitted to the courts. While no bondsman can guarantee immediate release, Frank's team has the knowledge to facilitate it as quickly as possible.
If you or a loved one finds themselves in need of a 24/7 bail bondsman serving Tampa, Brandon, Carrollwood, Riverview and other nearby regions, trust Frank Cueto Bonds. Se Habla Espanol. It's easy to remember. "When in jail, call 221-BAIL". Contact us today.