24 Hr Bail Bonds Brandon, St Petersburg, Clearwater & Surrounding Tampa Areas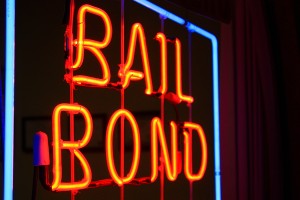 Anyone can run afoul of the law at any time. People can quickly get caught up in a disorderly conduct charge in just a few minutes. A weekend celebration can turn into a DUI charge. There may be drug-related charges or arrests from a domestic situation. Whether these events happen at 12 noon, 2 am or on the weekend, you will want access to 24 hr bail bonds and a bondsman who is accessible to help you. In the Tampa- St. Pete area, that bondsman is Frank Cueto Bonds.
Frank has been serving the Clearwater, Brandon and West Central Florida area since 1970. He has built his bondsman business by being available and responsive. A big part of that is making his team available for 24 hr. bail bonds services.
You likely have heard his slogan, "When in jail, call 221-BAIL". It was an easy way for Frank and his team to get residents of the Tampa Bay area to remember his phone number. It has proven effective in helping thousands of people get in contact with Frank's team and getting the 24 hr bail bonds assistance they need.
At Frank Cueto Bonds, we try to do everything to make the process simple:
We accept MasterCard, Visa and American Express
We take cash and checks
We are accessible all day, every day
We explain the process  completely
We offer free consultations
It can be confusing working your way through the legal and bail system in Brandon, St Petersburg, Clearwater & the surrounding Tampa areas. With the Frank Cueto bondsman team by your side, the path can be easier to navigate. Knowing that he provides 24 hr bail bonds services can also provide peace of mind.
If you or someone you know needs a bail bondsman, no matter what time of day or night, you can rely on Frank Cueto Bonds. Contact us when you need us. We are the Tampa area's 24 hr bail bonds service!