24 Hour Bail Bonds In Tampa, Brandon, Carrollwood, Riverview & Surrounding Cities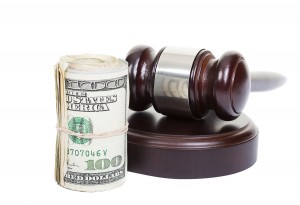 There is one name that has built a reputation for reliable, professional, and efficient 24-hour bail bonds in the Tampa Bay area. That is Frank Cueto Bonds at 221-BAIL. Frank and his team uses the phrase "When in jail, call 221-BAIL" to help build their business, but it is professionalism, integrity, experience and knowledge that is at the core of his company. Frank Cueto Bonds is a member of the Tampa Chamber of Commerce and a long-standing member of the Tampa business community and has been assisting families in the Hillsborough County area for decades.
When you work with Frank Cueto Bonds you get comprehensive bail bond services:
Experienced, attentive service
Free consultations
Convenient payment options
24/7 service
We understand that many families facing a bail bond situation may not quite understand what is going on and the best way to handle the situation. That's why we offer experienced advice to talk you through the process. Weekends and holidays and anytime of the day, we offer 24 hour bail bonds.
Are you facing a DUI? Perhaps you are involved in drug or domestic violence charges. It can be a frightening experience, especially if this is your first time facing such charges. You can take comfort in knowing that the Frank Cueto Bonds team is here to assist you through the process.
Frank likes to say "When someone is in trouble, I am not slow. It's hip, hip, hip, and away I go!", and that is the philosophy on which his company is built. Time is of the essence, and we work to gain the release of our clients quickly and efficiently.
You can count on Frank Cueto Bonds. When you need 24 hour bail bonds in Tampa, Brandon, Carrollwood, Riverview or neighboring cities, remember the slogan "When in jail, call 221-BAIL" and connect with Frank Cueto Bonds. Our team stands by ready to help you, so contact us today.