24 Hour Bail Bonds for Those in Tampa, St. Petersburg, Clearwater, Palm Harbor & Surrounding Areas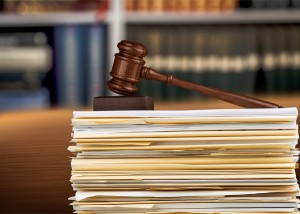 Have you ever found yourself in a situation where you need a bail bondsman? At 221 Bail, we offer 24 hour bail bonds to those who need to get out of jail quick. As Tampa Bay's trusted bail agent, you can rest assured that we'll act quickly and efficiently to get you out of jail and back to your daily routine and responsibilities.
After getting arrested, your first thoughts are most likely, "How do I get out?" We know first-hand the stress that comes along with getting arrested and going to jail. Whether you're unsure how you're going to post bail or have no one to call, we're here to help you navigate through any bind you may find yourself in – day or night, 24/7.
Getting arrested and going to jail is never an ideal situation. Our team understands the importance of urgency in these circumstances and will work with you through every step of the process. Our full-service, 24 hour bail bonds agency can help you or a loved one through our many programs and offerings such as:
Self Arrest Program
DUI Bail Requests
Bail Bond
Payment Plans (when qualified)
Advice on Required Legal Actions
Arrest Reports
Collateral Payments (case by case basis)
No matter your charge, Frank Cueto and any bail agent at 221 Bail can offer expert advice on how to handle the situation as best as possible. You can trust that any one of our experienced bail agent team members will ensure that your time in jail is as minimal as possible, so you can return to your normal daily life.
With over 40 years of experience, 221 Bail is the community's trusted bail bonds agency. Frank Cueto and his team proudly offer 24 hour bail bonds to those in Tampa, St. Petersburg, Clearwater, Palm Harbor and surrounding areas. Contact us today to receive expert advice from experienced professionals.